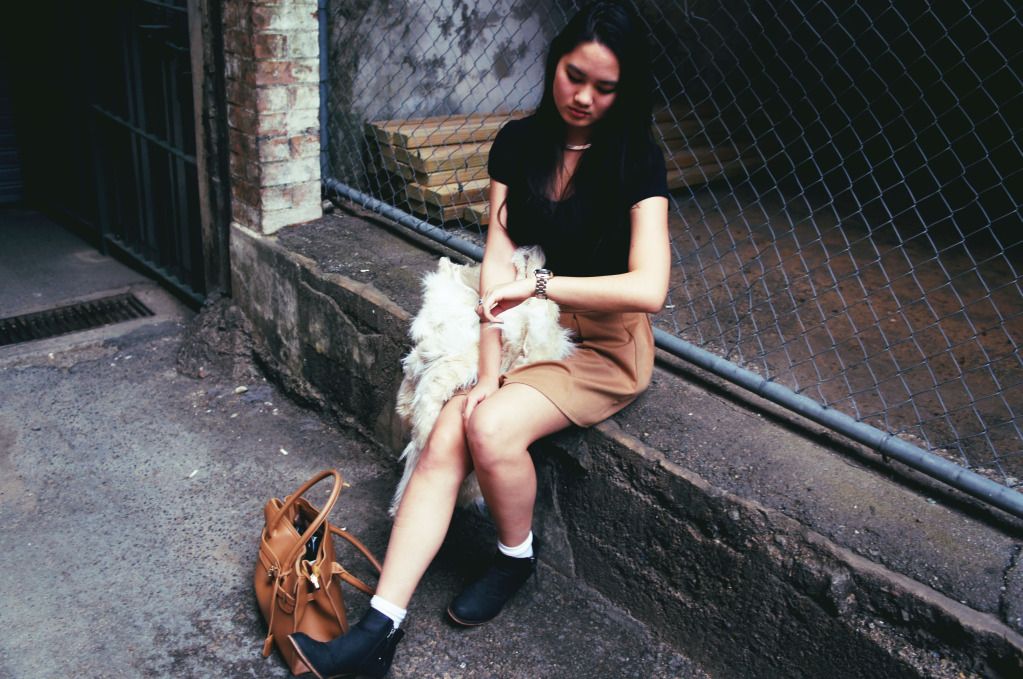 Lovisa Cuff Necklace; Dotti Plain Black Tee; Dotti Skirt; R.J. Story fur Coat; River Island Watch; Therapy Boots; Bag purchased from Vietnam Markets
'I will join gym' the phase that I have been saying for the past 3 years but this time I will promise my readers along with myself I WILL join gym after I get back from Sydney. Cause it's gotten to the point that my weight gain has turned me into a fat, lazy, selfish, slob and I need to pull my act together. But I will blog about that another time, if you have been following me since the beginning there is a drastic change in the way I look from skinny hot bitch to insecure bitch. Also the outfit I took was just a quick throw over cause I always take my photos on a Sunday after work so I look heaps tired and run down!
With the photo book thing I blogged last time about it - NOTHING went to plan, my boss is ridiculous! My best friend and I have been working on this from scratch with no time line and all of the sudden I find out today that I have to do this BY Friday never mind the fact that I am leaving for Sydney on Thursday early morning. GEE BOSS. Thanks for the heads up, I really appreciate it! Anyway that's the end of my rant!
This post has been long overdue because of the fact I turned into a Vampire Diaries Fan. I have watched 2 seasons in 2 days. Okay fan girl moment, I LOVE DAMON!!! HE IS SOOO HOTTT !! I LOVE HIM SO MUCH, WHY IS ELENA ALWAYS WITH HIM? WHY DOES SHE ALWAYS CHOOSE STEFAN OVER HIM. I DON'T UNDERSTAND. WHYYYYYYYY!! And that's the end of my fan girl moment hahaha
Anyway, hopefully I will be able to be blogging when I am in Sydney, I will mainly post photos about my trip and when I start gymming I will be posting my progressing photos! But I will still focus on outfit photos and general photos I take! Hopefully, I don't turn into a gym junkie!! But until then!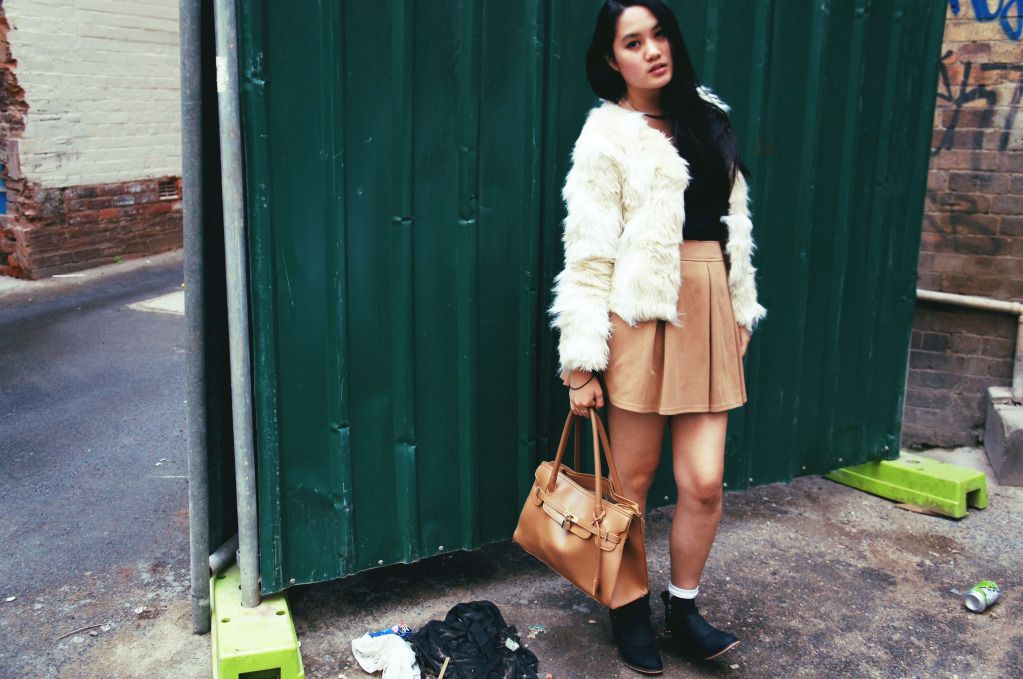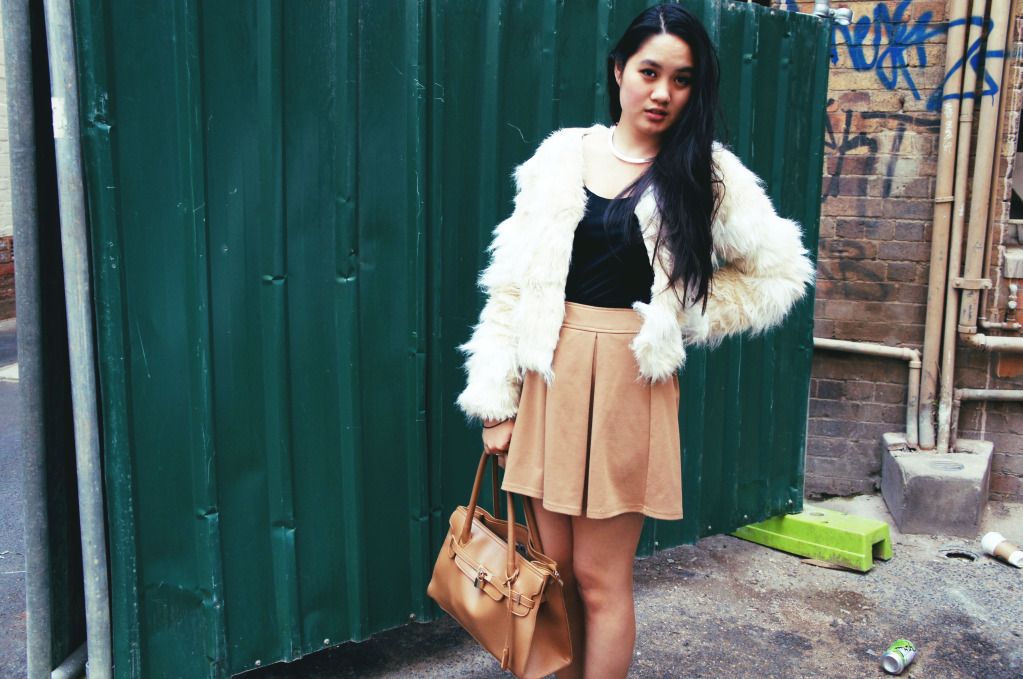 And finally figured out how to slow down my shutter speed, iso, etc. for light graffiti so hopefully there will be a day I can incorporate this into my outfit photos!