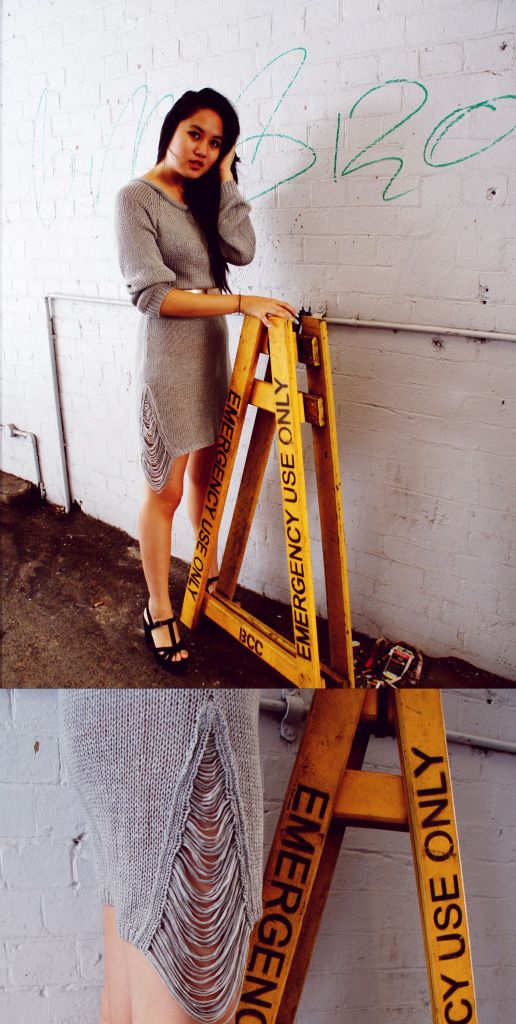 Blogging again! This must be a new record haha, this time its an outfit post...kind of. Well I would actually wear this to uni or casually and its super dooper warm. It also comes in white if anyone is keen to buy it from where MP.
So today, I had a massive study plan set out and what have I done so far? Finally just start and understand my assignment. This is what I get for only attending 1 out of 5 tutorials I have had for this subject so far. I can't believe how badly I am in a rutt this year and I need a GPA of 5.8 to transfer into the course I want to! Yes, I am transferring again (hopefully!! fingers crossed). I really really want to get into this course next semester! This is what I have been wanting all year/last

Christmas

! I'm going to be completely shattered if I don't get in.
On a different note, I brought home made chai tea today and in an attempt to replicate it like coffee shops it failed miserably! So

disappointed and scammed haha and don't get me wrong I don't seem like it but, I use to work in hospitality for over a year! So I would make lattes' , mochas', cappuccino' , flat whites' you named it? I made it. So when I attempted to make this today, it failed miserably which has set me on a new goal! I am going to buy a coffee machine!! So now saving starting today! Starting from scratch as well, currently sitting on $3 in my bank account. Oh, life of a poor uni student!