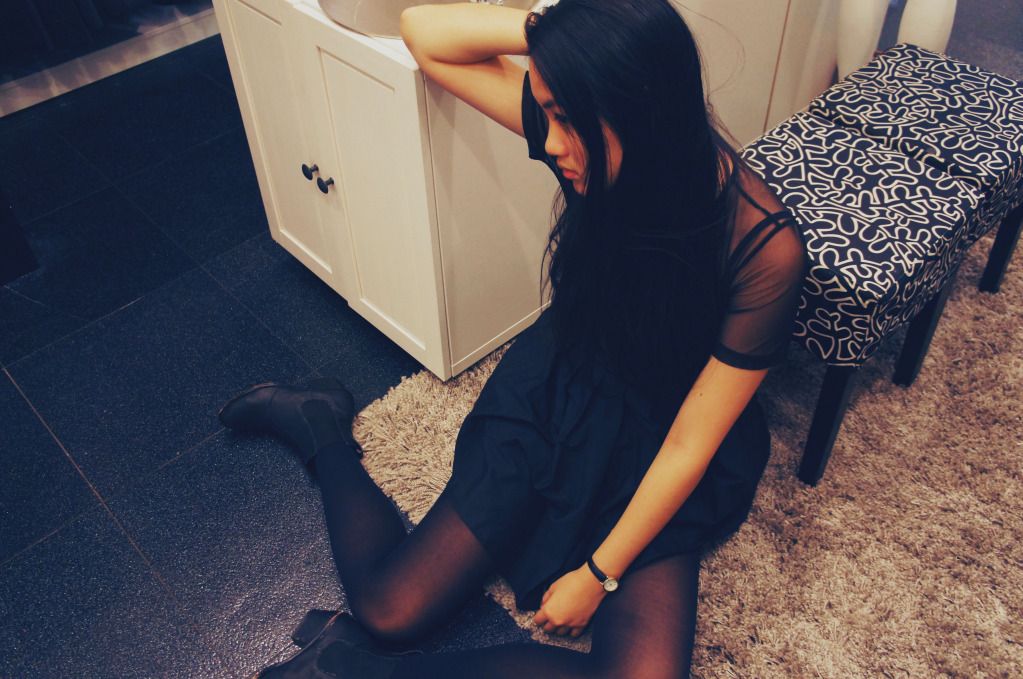 NANA Leather Mesh Dress; ASOS Watch ; Lipstik Boots ; Gift from Mum Ring
I hate it when I finally can sit down and get into the world of straight concentration it gets ruined!! Ended up rage quitting to blog. So anyway, this dress was the long awaited photo I took on my instagram where I said I would do an outfit post. I think I need to change the style of photos I take for my outfit post because I focus on the photo so much I forget that I'm meant to be showing my outfit!
On another note, I have everything prepared for my ebay!! I have the delivery satchels and camera ready and clothes set aside to sell! So excited to start selling my clothes, half of my items are brand new with tags - Here is a small sneak peak and quick description I am going to be selling.
Dotti Heels (worn once) for $25 with $10.30 shipping (within AUS)
My NANA Leather Mesh top Dress as seen in this outfit post for $30 plus $6.60 shipping (within Aus)
I have some brand new goodies like leather tights (size 6) never been worn, blue skinny jeans from Dotti, quite a few dresses ranging from brand new to hardly worn. Majority of my clothes is going to be sold at $35 MAX! I just need to clear it out of my wardrobe for my new clothes that I still have in the shopping bags, because they don't fit any more and I think I am going to be selling the clothes in the brand new shopping bags as well! Mainly because I realised I am never going to wear them.
I've just noticed but the way I blog uses a lot of exclamation marks, I sound really excited when I read over what I have written. If you know me in real life, the way I write is the exact same way I talk :) so if you guys see me on the streets don't be scared to come up and say hi! I would love to have a chat with you guys :)
Anyway will be blogging regularly after the 14th! maybe if I am not working 24/7 and I will be going to Sydney in 4 weeks time!! Excitedd!!